The Center for Education Integrating Science Mathematics and Computing (CEISMC) at Georgia Tech seeks dynamic individuals for its 2019-20 Innovators-in-Residence cohort. These individuals will partner with teachers in several metro-Atlanta schools to develop and implement quality STEAM (Science-Technology-Engineering-Art-Math) curriculum. Although candidates are not required to have any formal background or training in education, they all must have a passion for tinkering, design, invention, computer science, making, or art, as well as STEAM education. Candidates with a background in mathematics are especially encouraged to apply.
More information about the first cohort of Innovators in 2017 can be found here.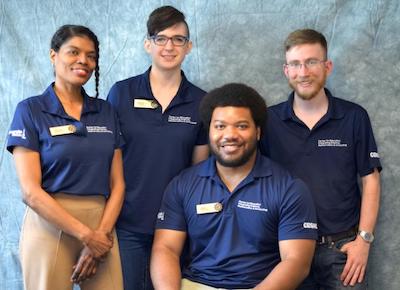 Residency Details
Duration: June 1, 2019 - May 31, 2020 (Paid training in April 2019)
$20/hour, 20 hours per week. Must be available during the day.
Bi-weekly cohort meetings focused on collaboration across the cohort
Work collaboratively with teachers to support student-centered projects in the classroom.
Support after-school programs for students
Create and present portfolio of the work completed during residency.
Ideal Candidates
You like making, creating, building, teaching, sharing, and learning.
You like to or are interested in providing innovative and engaging experiences to youth in schools.
You like finding ways to incorporate technology into your work.
You are an effective communicator.
You have a positive, creative, organized, and flexible personality
Application Procedure
Qualified applicants are encouraged to apply for this position. Click the button to apply online. Apply
Applications will be reviewed on a rolling basis March 29, 2019. Please direct any questions to Alba Gutierrez at alba.gutierrez@ceismc.gatech.edu.
**Innovators will be working with minors and must adhere to all regulatory compliance issues while working with CEISMC including but not limited to a criminal background check, appropriate pre-screening and training on working with minors.